Harrap ICT has developed a network environment that is designed, from the ground up, for schools. HarrapNET is a super fast, reliable and secure system.
We ensure that you make full use of the hardware that you have purchased while not making you buy extra hardware that you don't really need.
The HarrapNET remote backup system offers security against theft, accidental deletion or destruction of your important files. We use the latest encryption protocols to ensure that your data is always kept safe and secure. As standard we provide you with a Network Attached Storage (NAS) drive that will create a local backup of all the data on your HarrapNET server on a daily basis.
As additional security, and to provide disaster recovery, we also back up your data off-site. Our GDPR compliant backup solution has been carefully designed to cover any eventuality, from the deletion of a single file to the loss of your server and on-site backup device. All data backups are encrypted for complete security
and peace of mind.
Just like a car, a computer network requires regular care and maintenance. With our purpose built school network, HarrapNET, you can relax in the understanding that we will be monitoring your network regularly and ensuring that routine maintenance is performed in a timely fashion.
We can confidently say that not all other companies offer the same level of service. What other company offers these features as standard?
Preventative maintenance – prevention is better than cure
Regular security updates
Regular updates via our newsletter – stay up to date on IT related news that is relevant to education
Regular strategy meetings to help you plan your IT strategy and prepare for the future
On-site data backups
Off-site disaster recovery backup
On-site technician – they'll be part of your team in no time
Experts throughout the company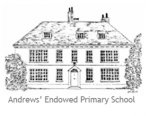 "I continue to be impressed at the speed of response of Harrap ICT to every problem we encounter! Great service!"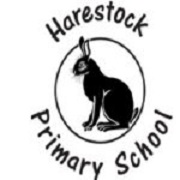 "Every school needs a Harrap man!"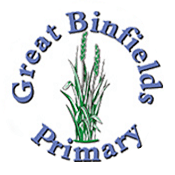 "Moving to Harrap ICT is the best thing we have ever done with ICT!"
At Harrap ICT we offer a single package of high quality support, there are no cheap alternatives that are not fit for purpose and therefore could leave you in the lurch. We pride ourselves on the swiftness and expertise of our support team.
The network hardware that is provided by Harrap ICT is thoroughly tested and optimised so that you get the best performance at a reasonable price point.
As HarrapNET has been designed by our team specifically for schools, you can be confident that you are getting a fast, robust and secure system that affords peace of mind and great value for money.
All computers that we recommend will have been thoroughly tested by our experienced team of IT specialists and will be suitable for a school environment. You can feel confident that any laptop or PC that we provide will be fast, reliable and ready to go.
Increasingly popular with schools for many reasons, Chromebooks offer a more economical solution for classroom computing. We can provide you with a set of ruggedised, school friendly Chromebooks, all of which are set up and ready to go. We manage the system for you so that they just work and you get to focus on the teaching and learning.
Although many schools are now using a variety of tablets, Apple's iPad remains the gold standard. At Harrap ICT we recommend iPads for schools for their clever remote management system. This enables us to roll out updates and apps to your iPads quickly and easily. They don't even need to be plugged in. Each iPad is identical so that you can plan your lessons with confidence.
HIGH STANDARDS
ARE OUR NORMAL
.